Health Studies (Policy, Management, Informatics) offers a broad perspective and teaches about all aspects of the health care system as well as about other factors, such as wealth and ethnicity, that influence the health of Canadians. Learning takes places not only in classroom settings but also through field placements. The faculty in the School are internationally recognized for their research and teaching.
Our program offers a tremendous amount of flexibility - students can specialize in one or more of: Health Management, eHealth/Health Informatics, and Health Policy. For instance a student can enter the health management stream and also complete the health informatics certificate during their 4 years of study. Students can also enroll in a general Honours Bachelor of Health Studies program that allows them to complete pre-med and other pre-health professional course requirements. In addition, students can do a double major or major-minor in conjunction with many other York programs.
Stay Connected
---
Current News & Announcements
The School of Health Policy and Management, York University - Letter of Support for the Mi'kmaq fishermen of Sipekne'katik First Nation
Dear members of the Sipekne'katik First Nation,
The School of Health Policy & Management, Faculty of Health at York University endorses and echoes the statement released by the Indigenous Council at York University on 16 October 2020 that calls on Prime Minister Trudeau to intervene, recognize the modest traditional fishery affirmed by Canada's Supreme Court, and to stop the violence of commercial fishermen.
As a School, we affirm our support for the Mi'kmaq fishermen of Sipekne'katik First Nation who are facing significant levels of racist violence from Nova Scotia commercial fishermen in their attempts to make a living through lobster fishing, a legal right originating in the Peace and Friendship Treaties signed with the British Crown and affirmed in 1999 by the Supreme Court Marshall decision.
Twenty-one years ago, the landmark Marshall decision affirmed that Mi'kmaq People had a right to achieve a "moderate livelihood" through fishing, to alleviate the impoverishment they have faced since being forced from the fishery by commercial interests for over a century. At that time, after that decision, the Minister of Fisheries and Oceans criminalized the attempt of the people of Esgenoopetitj First Nation to sell lobster, forcing them into a narrow licensing system that ignored the rights affirmed in Marshall. For twenty-one years since then, Mi'kmaq First Nations have sought to negotiate for the right to a traditional fishery, practiced on the scale that they can accommodate. Ultimately, they have begun to practice their own modest licensing system, and have provided seven fishers with 40 traps each. The commercial fishermen, who practice large-scale harvesting of lobster, involving hundreds of thousands of traps, have launched a campaign of violence against them, blocking their access to the water, and forcing those out on the water to retreat to shore through forming flotillas of large boats advancing on them and firing flares at them; some have narrowly escaped being set on fire this way. The RCMP have proven ineffective or unwilling to stop the violence, standing by while this horrific violence ensues.
At stake are the abilities of an Indigenous People to alleviate poverty by fishing in the modest and sustainable manner that they have been doing for thousands of years. Given the disproportionately negative health outcomes faced by Indigenous Peoples across Canada, it is vital that sovereignty over food resources, a right affirmed by Canadian colonial law, be upheld to the fullest extent. The reliance on and access to traditional food sources is supported by the UN Declaration on the Rights of Indigenous Peoples and is a fundamental criterion for overcoming health and social inequities stemming from historical and ongoing racist colonial policies and actions.
Wel'alioq, Meegwetch, Niawan, Nya:weh ko;wa, Thank you
School of Health Policy & Management
Faculty of Health
York University
We recognize that many Indigenous Nations have longstanding relationships with the territories upon which York University campuses are located that precede the establishment of York University. York University acknowledges its presence on the traditional territory of many Indigenous Nations. The area known as Tkaronto has been care taken by the Anishinabek Nation, the Haudenosaunee Confederacy, and the Huron-Wendat. It is now home to many First Nation, Inuit and Métis communities. We acknowledge the current treaty holders, the Mississaugas of the Credit First Nation. This territory is subject of the Dish with One Spoon Wampum Belt Covenant, an agreement to peaceably share and care for the Great Lakes region.
---
The School of Health Policy and Management, York University- Statement of Solidarity with those engaged in the frontline struggle against anti- Black racism in Canada and transnationally
We, the Faculty and staff of the School of Health Policy and Management, would like to express our solidarity with Black communities and the protesters and organizers who are once again bringing to public awareness anti-Black racism and the ongoing violent attacks on Black people in Canada and the US by police and members of the public. As academics and university staff we understand anti-Black racism to be systemic and entrenched in all aspects of society's structures and in the day to day actions of individuals.
In the School, we recognize that calling out anti-Black racism is not enough, that collectively and individually we need to be working alongside of Black communities to engage in anti-racism work that changes relationships of power, that creates the conditions for Black people to thrive and builds a collective future that values Black life. To this end, we endorse the statement released by the Harriet Tubman Institute for Research on Africa and its Diasporas, which calls on York University to increase its hiring of Black faculty (a York 2018 Employment Equity Survey revealed that only 16 of 1395 or 1% of York faculty self-identified as Black) and to find ways to better support Black students and, we would add, Black university staff members in our School.
In the School, we recognize our failure to hire Black faculty into tenure track positions, and we, therefore, support cluster hires of Black faculty, as recommended by the Report and Recommendations by the Joint Subcommittee of Employment Equity and Inclusivity (https://www.yufa.ca/wp-content/uploads/2020/04/2020-01-09-JSCEEI-Report-and-Recommendations-Final.pdf), and have internally made commitments to hiring Black faculty. We need York's support to ensure that these hires are completed.
We also recognize that other concrete steps need to be taken in the form of anti-racist education and the support of organizations working against anti-Black racism. We are committed to undertaking the following four initiatives, to be developed in the 2020/2021 academic year:
1. Establish an Anti-Racism Working Committee in the School to consult with students, staff, and faculty (including part-time faculty) on what supports, and changes are needed;
2. A curriculum review at the graduate and undergraduate level to ensure that issues related to racism and (neo) colonialism and their impact on health equity are infused throughout our teaching;
3. Organizing a seminar series on anti-Black racism in health policy and health care in Canada, that will add to the anti-racist education work the Indigenous Health speaker series in the Faculty of Health has started in 2019;
4. An annual award for the best student essay/text on anti-Black racism in the field of health in Canada, and interventions to policy, practice, and alternatives from community activism and organizations.
As health scholars and health program administrators, we pledge to expose and oppose the interconnected anti-Black and anti-Indigenous racism and colonialism that pervade our healthcare system and our society. As we write this, we grieve the deaths of Regis Korchinski-Paquet, a 29-year-old Afro-Indigenous woman who died on May 27 when Toronto police arrived to attend to her mental health crisis, and of Chantel Moore, a 26-year-old Indigenous woman shot by Edmundston police on June 4 during a wellness check.
---
'We took our eye off the ball': How Canada lost its vaccine production capacity
York University Professor Emeritus Joel Lexchin was quoted in CTV News Nov. 24. Read full story.
York University Professor Emeritus Joel Lexchin contributed to The Conversation Nov. 17. Read full story.
Faculty of Health Professor Emeritus, Dr. Joel Lexchin on why pharmaceuticals are the largest market for "lemons" in the world
---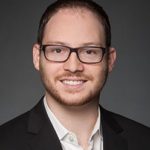 York University Professor Steven Hoffman was quoted in the National Post Nov. 19. Read full story.
Le CRDI contribue au Schéma directeur de l'ONU en matière de recherche pour le redressement post-pandémique
York University Professor Steven Hoffman was mentioned in International Development Research Centre Nov. 17. Read full story.
York University Professor Steven Hoffman was quoted in CBC News Oct. 23. Read full story.
---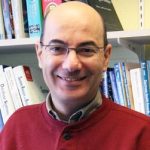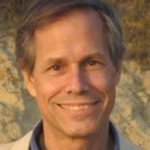 York University Faculty of Health Professors Christo El Morr (nominated principal investigator or NPI and from School of Health Policy & Management), Farah Ahmad (PI and from School of Health Policy & Management) and Paul Ritvo (PI) designed and conducted a study that looked at interventions – specifically, mindfulness virtual community interventions – to help with students' mental health.
---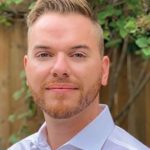 Assistant Professor, Sean Hillier, in the School of Health Policy & Management, and co-authors Elias Chakkour (PhD Student in SHPM in Health Policy & Equity), and Hamza Al-Shammaa (Research Trainee) have paper Indigenous Nationhood in the Age of COVID-19: Reflection on the Evolution of Sovereignty in Settler-Colonial States published in Journal of Indigenous Social Development.
---
Health studies professor Leeat Granek rises to dual challenges of new course and online delivery.
---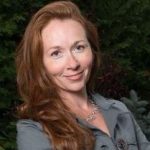 ONTARIO LONG-TERM CARE HOMES FACE COVID-19 OUTBREAKS-OCTOBER 22 2020 - York University Professor Tamara Daly was interviewed on ZoomRadio.ca Oct. 22. Read full story.
York University Professor Tamara Daly was quoted in Global News Oct. 20. Read full story.
Professor Tamara Daly interviewed on CTV News on October 18, 2020. Read full story.
CBC News interview with Professor Tamara Daly on September 25, 2020: Comprehensive nursing home inspections caught up to 5 times more violations. Why did Ontario cut them?
Toronto Star newspaper interview with Professor Tamara Daly on September 15, 2020: Canada's largest private retirement home operator wants to stop quarantining new residents - but experts say that could put seniors at risk.
---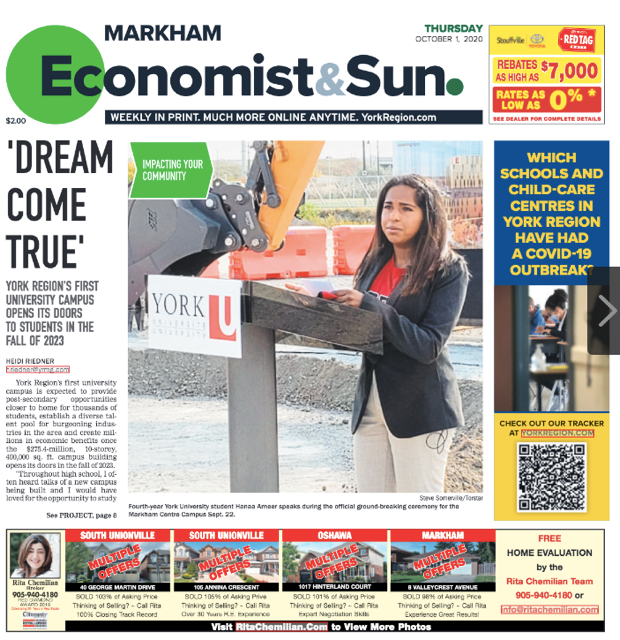 Undergraduate student, Hanaa Ameer was a speaker at the groundbreaking ceremony of York University's new Markham campus on 22 September 2020.
---
Faculty of Health welcomes seven new faculty members - including Agnès Berthelot-Raffard who joins York University as an assistant professor of Critical Disability Studies and Health Studies in the School of Health Policy & Management.
---
Our health is shaped by wealth and income
York University Professor Dennis Raphael co-wrote an Op-ed that appeared in the Hamilton Spectator on Sept. 2. Read full story.
---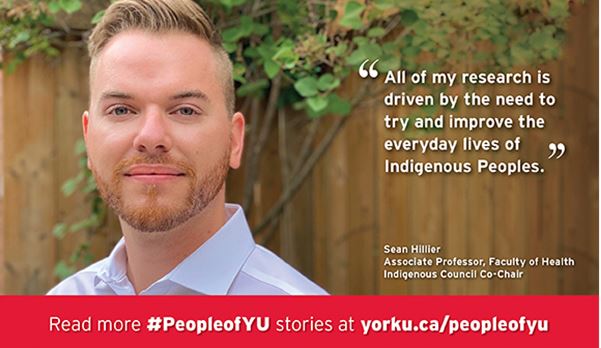 ---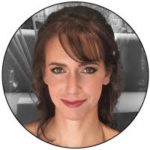 Simulations, virtual reality and serious gaming offer important advantages in remote learning, says team of SimXSpace that includes Assistant Professor, Lora Appel from the School of Health Policy & Management.
---
Associate Professor, Farah Ahmad part of a multidisciplinary team as York University receives funding to advance mental health supports for racialized women during pandemic.
---
Faculty of Health Professors A.M. Viens and Oghenowede Eyawo published a commentary on COVID-19 in BMJ Globlal Health.
---
Sean Hillier, Assistant Professor in the Faculty of Health, appointed co-chair of the Indigenous Council.
---
Associate Professor, Ellen Schraa in the School of Health Policy & Management recognized for work in the program's practicum course HH/HLST 4990 drawing interest from community partners and students. (Also in the photo - on the right of Dr. Schraa - is Professor Liane Ginsburg from the School of Health Policy & Management). Read full story.