Health Studies (Policy, Management, Informatics) offers a broad perspective and teaches about all aspects of the health care system as well as about other factors, such as wealth and ethnicity, that influence the health of Canadians. Learning takes places not only in classroom settings but also through field placements. The faculty in the School are internationally recognized for their research and teaching.
Our program offers a tremendous amount of flexibility - students can specialize in one or more of: Health Management, eHealth/Health Informatics, and Health Policy. For instance a student can enter the health management stream and also complete the health informatics certificate during their 4 years of study. Students can also enroll in a general Honours Bachelor of Health Studies program that allows them to complete pre-med and other pre-health professional course requirements. In addition, students can do a double major or major-minor in conjunction with many other York programs.
Stay Connected
---
Important Dates, Deadlines & Upcoming Events

Professor Steven Hoffman, in the School of Health Policy & Management, and Scientific Director of the CIHR Institute of Population & Public Health will be  giving a talk at the London School of Economics this Friday, 27th April 2018 at the  Global Health Initiative Seminar: Superbugs Attack! How the World Can Contain the Threat of Antimicrobial Resistance
---
Job Opportunity
JOB DESCRIPTION
Overview:
This position will support the for the project: What's past is prologue: comparing long-term care workers and working conditions between Canada and the Nordic countries ten years later. This international, comparative project is focused on working conditions and work organization for the long-term care (LTC) labour force. Approximately 2299 LTC facilities across Canada directly employ around 200,000 workers. These facilities are complex and highly gendered workplaces employing mostly female nurses and care aides (80-90%). The project is also focused on work performed in LTC by families, volunteers, students, and companions hired and paid for by families; relative to staff, there is less knowledge about the quantity, duration and types of this care.
Job Purpose:
The purpose of this role is to support Professor Daly and the Research Coordinator to disseminate surveys to LTC workers throughout the country in collaboration with union partners.
 Major Responsibilities:
Preparation and mail out of surveys and other research materials, ensuring adherence to the relevant research ethics protocols
Support in the receiving of completed surveys and identifying issues in the data
Data entry of the paper-based survey responses to secure digital location, adhering to data security, confidentiality and other relevant research protocols.
Additional duties as required and potential for on-site data collection
Skills/Specialized Knowledge:
¨  Ability to conduct detail-oriented data entry
¨  Works well independently and in collaboration with team members
¨  Demonstrated ability to work efficiently and effectively, completing tasks within agreed upon timelines.
¨  Knowledge or experience with research surveys or research logistics an asset.
 To apply:
Send your Cover letter and CV indicating the reason for your interest and relevant skills and/or experience to Emily McIntyre: emmc2@yorku.ca by May 1st, 2018
---
Current News & Announcements
Professor Steven Hoffman, in the School of Health Policy & Management, and Scientific Director of the CIHR Institute of Population & Public Health, is part of the research team commissioned by the World Health Organization and led by York University mapping antimicrobial resistance education in health care.
Professor Hoffman has also recently contributed an opinion piece to the Globe & Mail with President and CEO of the Canadian Institute of Advanced Research, Alan Bernstein about Fighting the flu: We need a new kind of intelligence.
---
April is National Poetry Month - and don't be mistaken that poetry has nothing to do with scholarly work in Health Studies as shown by Critical Disability Studies Graduate Program Director, and Associate Professor, nancy viva davis halifax. Her 2015 poetry collection Hook - "describes the experiences of women living in emergency shelters and on the streets of Toronto" - was mentioned by Mark Abley, editor (and poet himself) of the McGill-Queen's University Press (MQUP) in a recent article "Green Notes in the Field".
---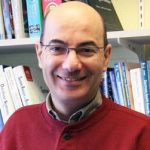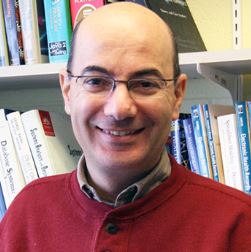 Assistant Professor, and Health Informatics Certificate Coordinator, Christo El Morr in the School of Health Policy and Management has recently co-authored two papers: the first, identifying a new "Group Engagement" factor in a tool that measures patient engagement, within a  Canadian outpatient day hospital mental health program., and the second on eHealth as a facilitator of equitable access to primary healthcare in rural settings and refugee camps in Lebanon.
---
Congratulations to Associate Professor, Claudia Chaufan in the School of Health Policy and Management for her recent J. William Fulbright grant award to the West Bank. The American-based Fullbright Program aims to increase mutual understanding between the people of the United States and the people of other countries. The award will provide Dr. Chaufan an opportunity to work collaboratively with international partners in educational, political, cultural, economic, and scientific fields as a Fulbright recipient with the expectation of establishing open communication and long-term cooperative relationships.
Dr. Chaufan will be travelling in June 2018 to Birzeit University, with the Community Health and Social Sciences Programs. She will be engaged full-time in research and curriculum development.  As a representative of the School of Health Policy and Management, Faculty of Health at York University, we are very proud of her selection by the Fullbright Foreign Scholarship Board's Specialist Program and the U.S. government's Bureau of Educational and Cultural Affairs Exchange Programs, and wish her great success!
---
Professor Emeritus of the School of Health Policy and Management, Joel Lexchin has three articles recently published in The Conversation.com:
Pharmacare and the chaoatic world of Canadian drug prices
Should Health Canada rely on foreign assessment of new drugs?
How Big Pharma deceives you about drug safety
---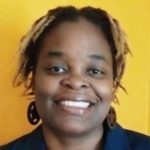 Health Professor Roberta Timothy has a new piece on The Conversation.com that addresses the impact of the recent court decisions on the health of Indigenous communities, as well as the impact of anti-Black racism.
---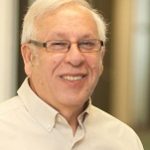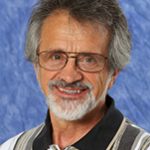 Health Studies Course Instructors, Lorne Zon and Michael Klejman, in the School of Health Policy and Management, teach Health Studies undergraduates to dip their toes into the world of consulting.