Health Studies (Policy, Management, Informatics) offers a broad perspective and teaches about all aspects of the health care system as well as about other factors, such as wealth and ethnicity, that influence the health of Canadians. Learning takes places not only in classroom settings but also through field placements. The faculty in the School are internationally recognized for their research and teaching.
Our program offers a tremendous amount of flexibility - students can specialize in one or more of: Health Management, eHealth/Health Informatics, and Health Policy. For instance a student can enter the health management stream and also complete the health informatics certificate during their 4 years of study. Students can also enroll in a general Honours Bachelor of Health Studies program that allows them to complete pre-med and other pre-health professional course requirements. In addition, students can do a double major or major-minor in conjunction with many other York programs.
Stay Connected
---
Important Dates, Deadlines & Upcoming Events

The Head of Calumet College & the Head of Stong College invite you to attend the 2nd Annual Update of
Calumet & Stong @ 2020
This event is an opportunity for members of the Calumet & Stong Colleges community
to contribute to their Vision, Mission, Values and Strategic Directions.
March 20, 2018
12:00PM – 4:00PM
101 Stong College (MDR)
REGISTER HERE:  https://tinyurl.com/2020M18
Please register by or before March 15, 2018
Lunch will be provided.
---
Current News & Announcements
Professor Emeritus of the School of Health Policy and Management, Joel Lexchin has article published in The Conversation.com, Pharmacare and the chaoatic world of Canadian drug prices; and also asks "Should Health Canada rely on foreign assessment of new drugs?" in The Conversation.com
---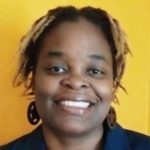 Health Professor Roberta Timothy has a new piece on The Conversation.com that addresses the impact of the recent court decisions on the health of Indigenous communities, as well as the impact of anti-Black racism.
---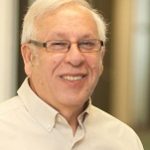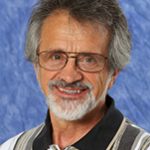 Health Studies Course Instructors, Lorne Zon and Michael Klejman, in the School of Health Policy and Management, teach Health Studies undergraduates to dip their toes into the world of consulting.
---
Professor Steven Hoffman, in the School of Health Policy & Management, and Scientific Director of the CIHR Institute of Population & Public Health, is part of the research team commissioned by the World Health Organization and led by York University mapping antimicrobial resistance education in health care.
Professor Hoffman has also recently contributed an opinion piece to the Globe & Mail with President and CEO of the Canadian Institute of Advanced Research, Alan Bernstein about Fighting the flu: We need a new kind of intelligence.
---