Health Studies (Policy, Management, Informatics) offers a broad perspective and teaches about all aspects of the health care system as well as about other factors, such as wealth and ethnicity, that influence the health of Canadians. Learning takes places not only in classroom settings but also through field placements. The faculty in the School are internationally recognized for their research and teaching.
Our program offers a tremendous amount of flexibility - students can specialize in one or more of: Health Management, eHealth/Health Informatics, and Health Policy. For instance a student can enter the health management stream and also complete the health informatics certificate during their 4 years of study. Students can also enroll in a general Honours Bachelor of Health Studies program that allows them to complete pre-med and other pre-health professional course requirements. In addition, students can do a double major or major-minor in conjunction with many other York programs.
Stay Connected
---
Current News & Announcements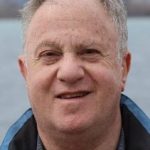 Professor Dennis Raphael in the School of Health Policy and Management in the Graduate Program in Health Policy and Equity has written an op-ed piece in the Toronto Star Social murder and the Doug Ford government.
---
Graduate Program in Health Policy and Equity Professors Dennis Raphael and Michaela Hynie have chapters in the new book Under-Served: Health Determinants of Indigenous, Inner-City, and Migrant Populations in Canada
---
Professor Emeritus of the School of Health Policy and Management, Joel Lexchin was quoted in a lifehealthpro.ca article Majority of pharma firms silent following call to end opioid marketing
Dr. Lexchin also recently wrote an op-ed published in the Sherbrooke Record Sept. 11. Read full story here.
---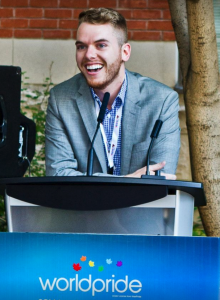 Congratulations to Associate Professor Sean Hillier who was interviewed at the conclusion of the 22nd International AIDS Conference by the Takeaway for Public Radio International about his research and conference presentations discussing the increasing rates of HIV in Indigenous Peoples' and communities - especially in relation to the ongoing effects of colonization. This interview was broadcast on New York Public Radio and picked up by NPR, BBC 1 Radio, and played by 28 stations across the U.S.
---
Congratulations to Associate Professor Liane Ginsburg in the School of Health Policy and Management for a recent publication Implementing Frontline-Worker–Led Quality Improvement in Nursing Homes: Getting To "How" 
---
Congratulations to Dr. Farah Ahmad, Graduate Program Director for Health Policy & Equity and Associate Professor on a recent co-authored publication in the Journal of Immigrant and Minority Health titled Patients' Mental Health Journeys: A Qualitative Case Study with Interactive Computer-Assisted Client Assessment Survey (iCASS).
---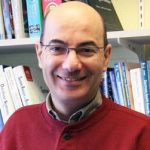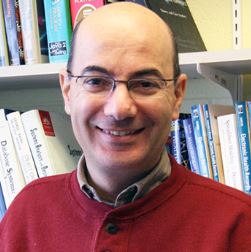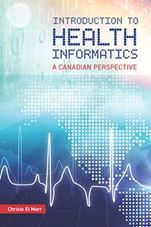 Health informatics Professor Christo El Morr in the Faculty of Health at York University has authored the new book Introduction to Health Informatics: A Canadian Perspective (Canadian Scholars Press), an engaging textbook that unpacks health informatics from a uniquely Canadian perspective.
Dr. El Morr has also co-authored two papers: the first, identifying a new "Group Engagement" factor in a tool that measures patient engagement, within a  Canadian outpatient day hospital mental health program., and the second on eHealth as a facilitator of equitable access to primary healthcare in rural settings and refugee camps in Lebanon.
---
Professor Steven Hoffman, in the School of Health Policy & Management, and Scientific Director of the CIHR Institute of Population & Public Health, is part of York's hosting of the CIHR Trailblazer Awards on September 24th, 2018.
Dr. Hoffman is also co-author on a study exploring the experiences, perceptions and views among World Health Organization staff about the changes, progress and challenges brought by the guideline development reforms initiated in 2007.
He is also part of a research team commissioned by the World Health Organization and led by York University mapping antimicrobial resistance education in health care.
Professor Hoffman has also contributed an opinion piece to the Globe & Mail with President and CEO of the Canadian Institute of Advanced Research, Alan Bernstein about Fighting the flu: We need a new kind of intelligence.
He has also written an op-ed piece in the Toronto Star about How King St. pilot project is improving our health.
---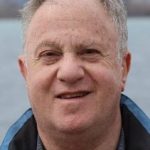 Congratulations to Professor, and former Graduate Program Director Dennis Raphael, in Health Policy & Equity in the School of Health Policy and Management  for new research that questions legitimacy and competency of Canada's governing authorities, "Governmental Illegitimacy and Incompetency in Canada and other Liberal Nations: Implications for Health," published in the International Journal of Health Services; and also a recent article in the "Journal of Public Health" that shows link between determinants of oral and general health.
---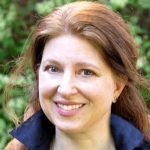 Congratulations to Dr. Michelle Wyndham-West, contract faculty member in the School of Health Policy and Management for recent publications. Dr. Wyndham-West is the principal applicant with other colleagues from across Canada on a CIHR team grant called Correlates of Healthy Aging in Geriatric HIV: CHANGE HIV STUDY.
Dr. Wyndham-West is also co-author with Mary Wiktorowicz, Professor in the School of Health Policy & Management, and Director and Special Advisor to the Dean (Faculty of Health) for Global Health, Community Partnerships and Strategic Projects, and Associate Professor Peter Tsasis in the School of Health Policy & Management in an article published in "Evidence & Policy" titled Power and culture in emerging medical technology policymaking: the case of the human papillomavirus (HPV) vaccine in Canada.
Dr. Wyndham-West has also had an article published in "Canadian Journal of Nursing Research" with colleagues from Sunnybrook titled Betwixt and Between Well and Sick in Cervical Precancer: Canadian Women's Experiences of Recurring HPV Infections and HPV Vaccination.