Health Studies (Policy, Management, Informatics) offers a broad perspective and teaches about all aspects of the health care system as well as about other factors, such as wealth and ethnicity, that influence the health of Canadians. Learning takes places not only in classroom settings but also through field placements. The faculty in the School are internationally recognized for their research and teaching.
Our program offers a tremendous amount of flexibility - students can specialize in one or more of: Health Management, eHealth/Health Informatics, and Health Policy. For instance a student can enter the health management stream and also complete the health informatics certificate during their 4 years of study. Students can also enroll in a general Honours Bachelor of Health Studies program that allows them to complete pre-med and other pre-health professional course requirements. In addition, students can do a double major or major-minor in conjunction with many other York programs.
Stay Connected
Important Dates, Deadlines & Upcoming Events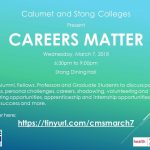 Calumet College & Stong College
present
Careers Matter
Alumni-Student Connection
March 7, 2018
6:30pm – 9:00pm        
Stong Dining Hall
If you have not done so already, register here: http://tinyurl.com/cmsmarch7
Meet Alumni, Fellows, Professors and Graduate Students to discuss paths to success, personal challenges, careers, shadowing , volunteering and mentoring opportunities, apprenticeship and internship opportunities, tips for success & more
Careers/Fields which will be represented at the event include:
Healthcare, Nutrition Research, Academia, Clinical Psychology, Research, Finance, Indigenous Issues Consultant, Fire Fighter, Medicine, Nursing, Law, Management, Social Work, Fashion, Coaching, Education/Teaching, Law Student, Entrepreneur, Consulting, Occupational Health & Safety Analyst, Fitness, Health IT, Exercise Physiologist, and Sales Management.
Please register ASAP! 
---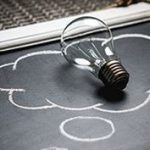 Applications for participation in the 2018 Undergraduate Research Fair are now open. Instructors who have recently graded final assignments are asked to note particularly strong research or creative art projects and to encourage those students to apply to York University's sixth annual Undergraduate Research Fair, to be held on Wednesday, March 7, from 11am to 1:30pm, in the Scott Library Collaboratory.
---
Current News & Announcements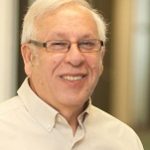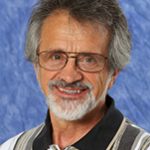 Health Studies Course Instructors, Lorne Zon and Michael Klejman, in the School of Health Policy and Management, teach Health Studies undergraduates to dip their toes into the world of consulting.
---
Associate Professor, Farah Ahmad, and Assistant Professor, Christo El Morr, of the School of Health Policy and Management, Faculty of Health are presenting at the Digital Doings Symposium, taking place at York University on 15th February 2018, that will focus on Artificial Intelligence. Dr. Ahmad will be speaking about "Interactive eHealth Tools for Mental Health and Community Centres (CHCs)", and Dr. El Morr will be speaking about "Mindfulness Virtual Community (MVC)".
---
Professor Steven Hoffman, in the School of Health Policy & Management, and Scientific Director of the CIHR Institute of Population & Public Health, is part of the research team commissioned by the World Health Organization and led by York University mapping antimicrobial resistance education in health care.
Professor Hoffman has also recently contributed an opinion piece to the Globe & Mail with President and CEO of the Canadian Institute of Advanced Research, Alan Bernstein about Fighting the flu: We need a new kind of intelligence.
---