Health Studies (Policy, Management, Informatics) offers a broad perspective and teaches about all aspects of the health care system as well as about other factors, such as wealth and ethnicity, that influence the health of Canadians. Learning takes places not only in classroom settings but also through field placements. The faculty in the School are internationally recognized for their research and teaching.
Our program offers a tremendous amount of flexibility - students can specialize in one or more of: Health Management, eHealth/Health Informatics, and Health Policy. For instance a student can enter the health management stream and also complete the health informatics certificate during their 4 years of study. Students can also enroll in a general Honours Bachelor of Health Studies program that allows them to complete pre-med and other pre-health professional course requirements. In addition, students can do a double major or major-minor in conjunction with many other York programs.
Stay Connected
---
Upcoming Events & Deadlines

Calumet and Stong Colleges Volunteer Student Leader Positions 
A list of all available positions for Summer 2018, and Fall/Winter 2018-2019 sessions are as follows:
York Orientation Day Leaders: Upper year students who help create a welcoming and friendly environment for incoming students at York Orientation Day on September 4, 2018, who are affiliated with the Faculty of Health.
Course Representatives: A first- or second-year student who acts as a liaison between their fellow classmates and course directors through in-class course announcements, organizing non-facilitated study groups and managing online groups.
Peer Tutors: An upper-year student who provides peer-to-peer assistance with academic skills, difficult concepts,  and course content, through the sharing of knowledge, answering questions and guidance about resources.
 Peer Mentors: Successful upper-year students who are trained to mentor fellow students in the areas of academics, school involvement, and general University life.
By becoming a Peer Leader, you will gain valuable leadership experience and open other opportunities to be involved in student clubs, on-campus paid Work Study positions, and research volunteer opportunities, as well as allow you to interact with staff and students. Training will be provided for these positions to better enhance your leadership skills.
Attached is a link to direct you to all corresponding applications and job descriptions. Please visit  http://calumet.yorku.ca/joinus or http://stong.yorku.ca/joinus/
For any questions or concerns, please email scchelp@yorku.ca
---
Current News & Announcements
Congratulations to Dr. Ellen Schraa who is the new Undergraduate Program Director for the School of Health Policy and Management.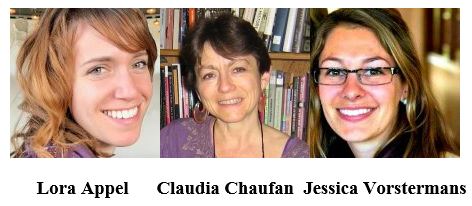 We also welcome our newly hired faculty members in the School of Health Policy and Management, Dr. Lora Appel (Informatics), Dr. Claudia Chaufan (Globalization and Health Policy) and Dr. Jessica Vorstermans (Critical Disability Studies).
---
Associate Professor, Claudia Chaufan in the School of Health Policy and Management was recently awarded the J. William Fulbright grant award to the West Bank. The American-based Fullbright Program aims to increase mutual understanding between the people of the United States and the people of other countries. The award provided Dr. Chaufan an opportunity to work collaboratively with international partners in educational, political, cultural, economic, and scientific fields as a Fulbright recipient with the expectation of establishing open communication and long-term cooperative relationships.
Dr. Chaufan returned from her recent trip to Birzeit University, with the Community Health and Social Sciences Programs. She engaged full-time in research and curriculum development.  Dr. Chaufan shares a blog post, Palestine still the Issue: Reflections on my recent visit to Birzeit University.
---
Professor Emeritus of the School of Health Policy and Management, Joel Lexchin recently wrote two opinion pieces for the Winnipeg Free Press, What is Big Pharma paying your doctor? and Raising our drug prices won't help U.S.
Dr. Lexchin was also recently interviewed for Maclean's magazine about Health Canada plans to 'severely restrict' opioid marketing as death toll mounts, as well as three articles recently published in The Conversation.com:
Pharmacare and the chaoatic world of Canadian drug prices
Should Health Canada rely on foreign assessment of new drugs?
How Big Pharma deceives you about drug safety
---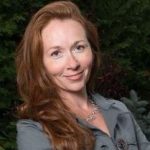 Professor Tamara Daly in the School of Health Policy & Management, and graduate program in Health Policy & Equity awarded major Social Sciences and Humanities Research Council (SSHRC) Partnership Grant
---
Research by Professor Steven Hoffman, in the School of Health Policy & Management, and Scientific Director of the CIHR Institute of Population & Public Health was quoted in the National Post: 'Irrational exuberance': Experts urge caution as Canadian schools race to develop cannabis curricula. Dr. Hoffman was also recently  quoted on the floor of the Senate Chamber on 4th June 2018 by Senate's Standing Committee on Foreign Affairs & International Trade when speaking about the cannabis legalization bill.
---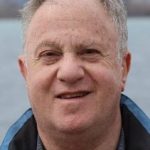 Congratulations to Professor, and former Graduate Program Director Dennis Raphael, in Health Policy & Equity in the School of Health Policy and Management,  and Associate Professor, Claudia Chaufan in the School of Health Policy and Management on co-authoring a publication with other researchers on The cultural hegemony of chronic disease association discourse in Canada in Social Theory & Health.
---
Professor Steven Hoffman, in the School of Health Policy & Management, and Scientific Director of the CIHR Institute of Population & Public Health, is part of the research team commissioned by the World Health Organization and led by York University mapping antimicrobial resistance education in health care.
Professor Hoffman has also contributed an opinion piece to the Globe & Mail with President and CEO of the Canadian Institute of Advanced Research, Alan Bernstein about Fighting the flu: We need a new kind of intelligence.
---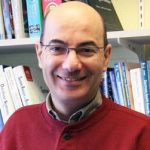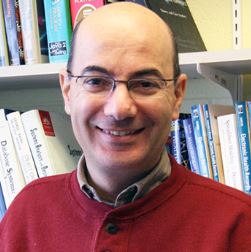 Assistant Professor, and Health Informatics Certificate Coordinator, Christo El Morr in the School of Health Policy and Management has co-authored two papers: the first, identifying a new "Group Engagement" factor in a tool that measures patient engagement, within a  Canadian outpatient day hospital mental health program., and the second on eHealth as a facilitator of equitable access to primary healthcare in rural settings and refugee camps in Lebanon.
---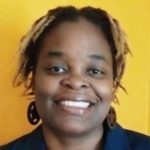 Health Professor Roberta Timothy has written a piece for The Conversation.com that addresses the impact of the recent court decisions on the health of Indigenous communities, as well as the impact of anti-Black racism.